Menu
Fuwa Parts India was founded in 2010. We are a high tech company and we supply spare parts for Fuwa Trailers to Indian as well as to more than 20 countries across the globe. Fuwa Parts is a part of KDS Tech Network, the biggest truck network in the world, and we have established our self as the best after-market supplier of Fuwa parts.
If you are here, you are probably looking for
Find Fuwa Parts Axles and Suspension Parts in India
Our speciality is trailer axle parts that includes slack adjusters, twist lock, radius pin, rocker pin, hub cap, gasket, hub, oil seal, outer – inner bearings, oil seal collar, wheel studs, spilt pin, setscrew, brake chambers, outboard, inboard brake drums, inner – outer washer, axle nut and washers.
Other range includes torque / spider plate, brake shoe, anchor rollers, anchor pins, cam rollers, lined brake shoe assy – lined and unlined, brake linings, rivets, roller retainers, return springs, camshaft, camshaft bush, spider bearing, O-ring, washer, dust cover, spherical bushes, S-cam sintered bush and retainer plate.
Suspension Fuwa spares include clamp plate, front, center / rocker, rear hanger, wear plate assy, leaf springs, axle seat, saddle, U bolts, radius rod - fixed, adjustable, bogie pivot block and bush.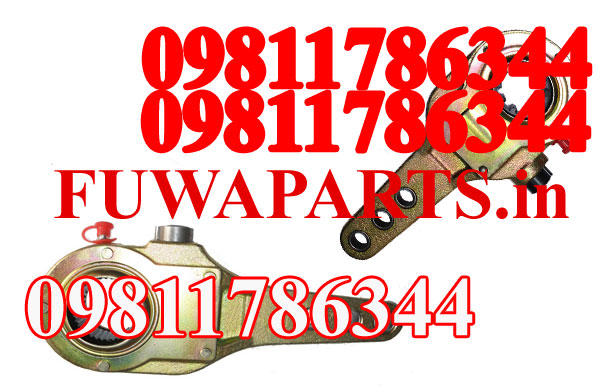 No Compromise on Quality
FuwaParts.in do not compromise on the quality. We would never supply you a part that could pose a threat to the end user. Many-a-times, our quality exceeds OEM quality.
Fast Expanding Company
The customer base of FuwaParts.in is increasing at a rapid pace. Check out our Fuwa parts' extensive range that is updated on a regular basis.
Part of FIEO and DCC
We are a registered member of reputed organizations like FIEO and Delhi Chamber of Commerce. Top Quality and excellent after sales service are the salient features, and based on this superior philosophy, Fuwaparts.in has established its recognition across many other continents.
We are Everywhere
The target markets include Africa(except Middle East), Eastern Europe, Japan, Korea, Latin America, Middle East, North America, Northern Europe, Oceania, Central and Southern Asia, Southeast Asia, Western and Southern Europe.
Waiting for a Fuwa Part? We have what you need
At KDS, we undertake to maintain a sound and business-like reputation. At the same time, we promise to provide high quality service. As you must have read already, we have a vast range of products whose prices are fair and very reasonable.
Over the past 25 years, we have gained invaluable experience in the trailer part market. Due to this, we have been able to provide high quality service to Fuwa trucking industry.