We make any and every Fuwa axle part for the trailer. Getting the right part and component is just an email way. Our replacements spares work perfectly and we never stop in improving their quality.
Our after market parts are manufactured to OE standards, so that you get the same performance and reliability you have come to expect.
Hub cap, gasket, setscrew, spring washer, axle nut, axle washer, outer bearing, inner bearing, oil seal, its collar, hub, brake drum, wheel stud, inner washer, outer washer, wheel nut, torque plate also called the spider, brake lining, anchor pin, anchor bush.
 Lined brake shoe assembly, rivets, rollers, retainer, return spring, camshaft, spider bearing, O ring, washer, circlip, grease nipple, dust cover, setscrew, spring washer, retainer plate, setscrew, nyloc nut, spacer, slack adjuster, and even bolts.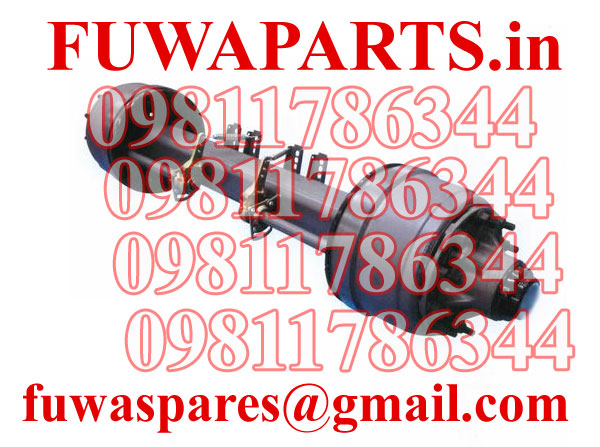 We also all entire after market Fuwa axle in India which is totally brand new and never used. We pack it nicely so that it reaches you in good condition. If a Fuwa axle spare part is not on the list give us a call on 09811786344 and we might just have it.